All that glitters....
13:02
When we got back from holiday we made a quick pitstop at our house,Dropped of some bags, picked up some clean clothes then headed over the bridge to Grimsby. The bass player in my friends band is heading to Australia so they threw him a big farewell gig.
I never really know what to wear to gigs, let's face it, I'm no spring chicken compared to the average gig-goer, so I just wore something that made me feel great!
I wore my
Simply Be
snakeskin wet look leggings
. I love these so bad it hurts, I can see me wearing them on all my nights out from now on! They are comfy but sexy and make me feel glam! I wore them with a top from Ann Harvey, I have to admit, this is the first piece of clothing I've ever bought from them, back in the day I think they were just seen as a granny brand, but they've really stepped up their game and there seems to be something in the collection for everyone.
I first spotted this top at Plus North, the Ann Harvey team had displayed the jacket version which I adore, but unfortunately is out of my price range, so when I saw the tunic was reduced to £20 in the sale on the
Tesco website
I was so excited! I just love the shoulder embellishments, and the fern print is so nice.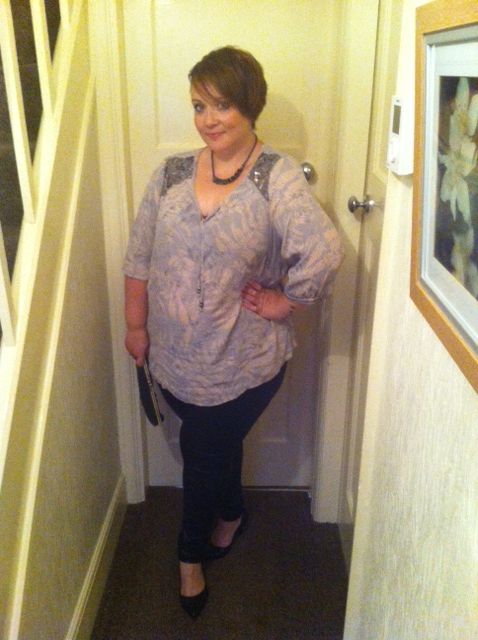 I wore...
Clutch - so old I can't remember!!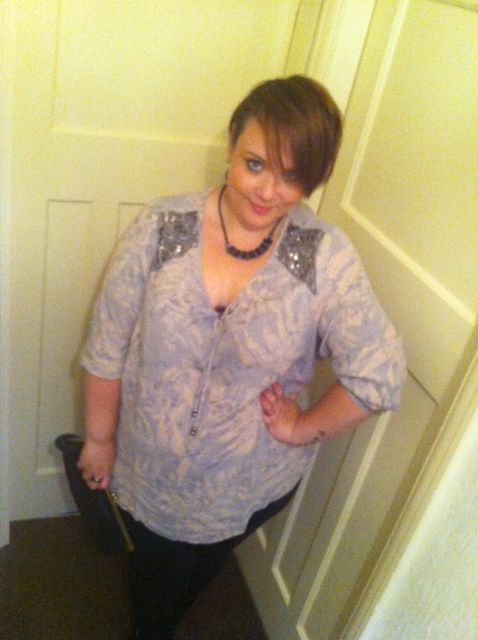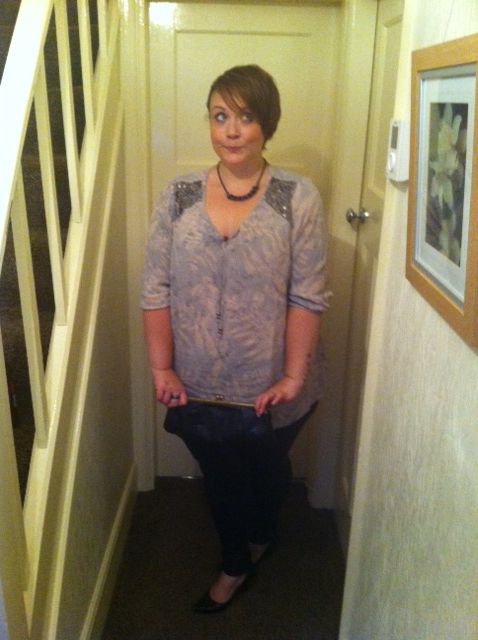 Honestly the lighting is so garbage at my folks house, and with the nights drawing in there's no natural light to photograph in so I apologise! The tunic itself looks like this when photographed properly!
It really is gorgeous, the only thing I will say is that the beading work is quite heavy so the top kept slipping forward, but its totally worth it!