A very hungover OOTD
20:25
Oh erm hey, I'm a tad* hungover. I went out last night with friends and may** have drunk a little too much vodka.
*VERY
**DEFINITELY
So now we've cleared that one up, I thought I'd just pop a little simple outfit up that I wore on Friday, as, let's face it, it's going to take all my brain power to compose this very modest post.
Ooooh look I'm all moody in an alleyway, could I be anymore arty? :-/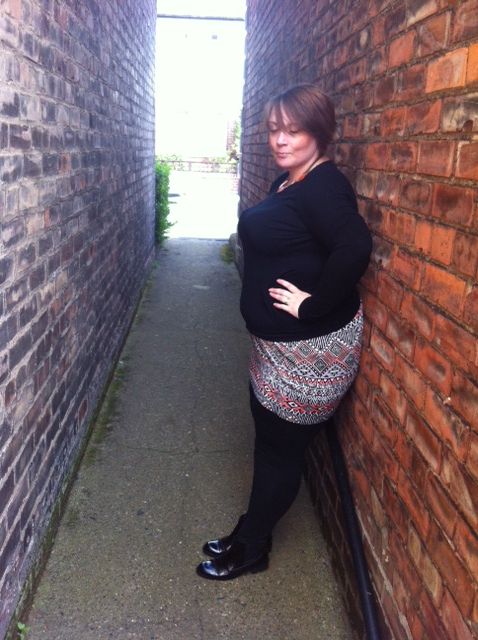 Ha ha caught me with my eyes shut.
I picked up the cute Aztec print skirt from the New Look clearance shop in Hull, It truly rocks (both the shop and skirt)
So that's it, I'm now going to find some hideously unhealthy, hangover curing food, make another bucket of tea and continue to feel sorry for myself.
How was your weekend? I hope your activities didn't render you as useless as me!