Five Take: Midi Skirt
18:56
Hello! It's Sunday, it's Five Take time again. I have had a major busy weekend which I'll post about later, but for now lets talk Five Take! So a quick heads up for new readers - myself a 4 other gorgeous bloggers take a different theme, item, trend etc each week and do our own "take" on it.
This week we're talking Midi Skirts. I quite like the midi trend. I'm not a huge gam of my knees, but think my ankles are pretty rocking, so midi suits me just fine! I have a few midi tube skirts that I adore but I haven't really tried a flowing style before.
The skirt I chose for this weeks challenge was one of my many eBay acquisitions, it's originally George at Asda (quite some time ago by the look of the label) I'm complete sucker for stripes and I wanted to add a pleased skirt to my wardrobe so this fitted the bill perfectly.
I just simply teamed it with a navy vest and tan accessories (my favourite way to accessorise!)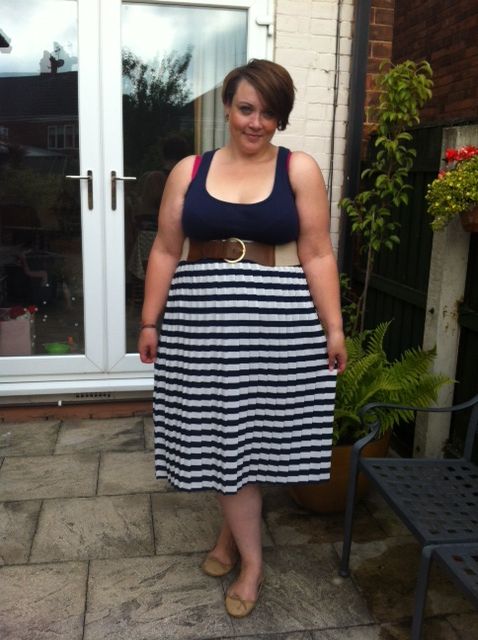 Awkward posing as my mum was taking the pics
What I wore...
Skirt - eBay
Vest - eBay
Belt - Next
Ballet Pumps - New Look
Little mummy shadow in the corner....
What's your take on the Midi Skirt? Have you embraced it, or is it just not your thing?
As always don't forget to check out the other five takers for their take on the midi skirt...