Clothing at Tesco - Plus Size Panel
20:53
So, I was super thrilled to be picked for the
Clothing at Tesco
Plus Size Panel... What's that?! I hear your cry... OK maybe not cry, but you curious, sure!
A small panel of bloggers will get sneaky peaks of the new plus size ranges offered by
Clothing at Tesco
, let Tesco know what we think about them and best of all get to share them with you and maybe a few treats for you guys too... Oooooo!
For those of you not familiar with
Clothing at Tesco
and their plus size ranges, the regular line runs to a 22, they also carry
Ann Harvey
and then there is the
True range
which runs from 16 - 28. I'm not going to lie, I found the range a bit uninspiring, they had the odd gem, but it did consist mainly of basic separates in a plain palette. Well, no more! These new pieces for A/W are shaping up to be much more exciting, bold prints and strong colours.
When Tesco came to talk at Plus North what excited me most was that they really want to listen to the Plus Size woman, hear our ideas, shape the range to us. It's a bold move for a company to turn around and admit they can do better and that the customers input is key.
So what does the new range look like?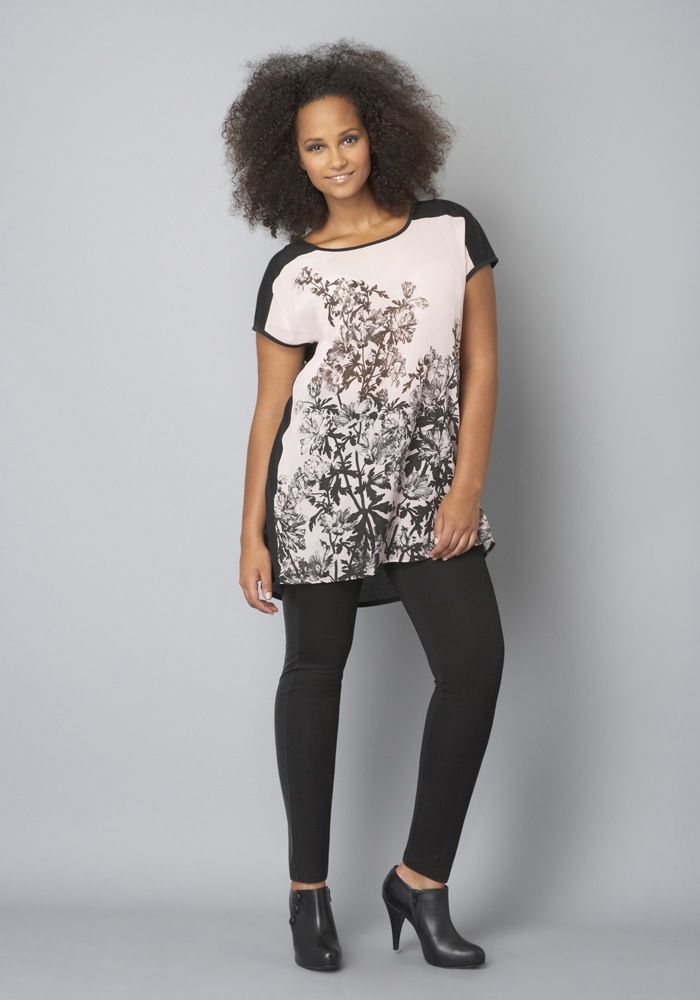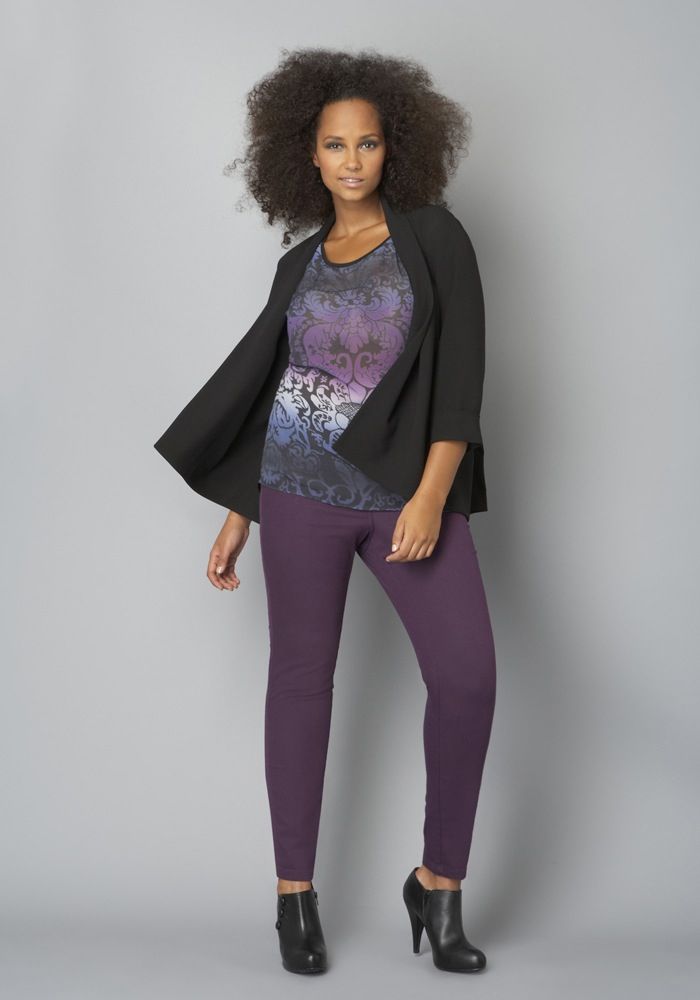 Ponte Lace Dress - £18
So what do you think?
Does it inspire you to shop with Tesco? Do you think it's an improvement on the the old True collection? Let me know in the comments section, and be honest, Tesco want to know what you think so they can keep on improving the range.
Me? I think it is a definite improvement on the previous ranges, it's nice to see some bold prints and figure fitting silhouettes. I personally think there is a way to go, but I really shouldn't pass judgement until we see the rest of the range. My only criticism is for a range in sizes 18-28 I would have liked to see a size 18 (at least) model, if she is, I'll eat my fat hat, but I have a feeling she's more a 14. Which is a shame. But it's a very promising start and I think you'll agree the price point is fantastic!
The new range will start appearing online within the next few weeks, I'm looking forward to seeing what other pieces they ave in store for the True range.