Checking in, catching up
21:33
Hello all! Hope you're all super and well. Enjoying the Bank Holiday Brits? well firstly you may have noticed its Sunday and there's no Five Take. Well we've decided to take a break, a couple of the ladies lives are pretty crazy (in a good way, new jobs, locations etc)at the moment, so we thought it was best to have a wee break and resurrect at a later date. So I thought for this Sunday at least I would do a little catch up post.
Hey up!

In all honesty I've been relaxing at home and spending time with Mr BeBe and the small one, so there's no outfit post as such as I've pretty much been in my pyjamas and loungy gear!
A small nod to my clothes though, I wore this awesome New Look skirt on Thursday but forgot to get pics, so for now here's a little teaser....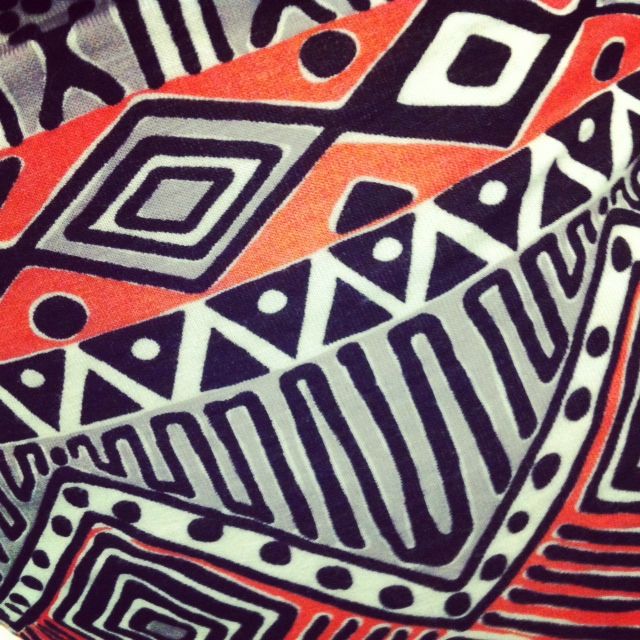 Skirt - New Look
Also on Thursday, Evans out up the
Take Five blogger
pics from the snake print skater dress challenge. You might remember my
post
a couple of weeks ago.. Well now you can vote, and I would love it if you could? *If* you like my look, click on the link
here
and give it the old thumbs up on Facebook. Thank you!!!!!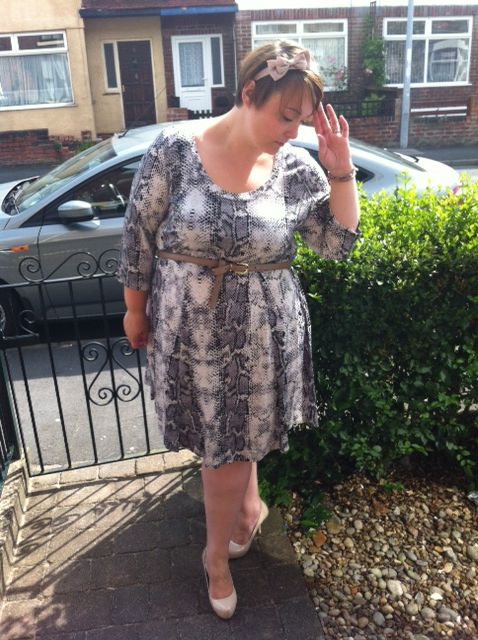 You can "like" me here...

On Thursday night I had a dream that my best friend who is pregnant had her baby, so on Friday I text her to see if she was OK, she said she felt weird, but no contractions as of yet, well later that day she went into labour and had a beautiful baby boy at 5.27am, Saturday morning. Neither me or my husband have brothers or sisters, so this is as close as I'm going to get to being an Aunty, I'm so excited and can't wait to head back to my old home town and visit them next weekend! So, well done Sara and Wayne on the arrival of baby Kobi! One very excited Aunty over here!!
I was also really chuffed to be named
blogger of the month
by the lovely folk at
Simply Be
this month! There's an interview with me too, so if you're interested head on over and check it out (I'm not a terribly interesting person though, so don't get too excited!)


So that's been the highlights of my week really, today I've been being MrBeBe with his current project. Some of you might know from twitter and instagram that my lovely husband is an illustrator in his spare time (we're oping it will be all the time one day) and he's just written his first comic. Well next week he takes his comic and associated merchandise to Norcon a comic convention in the oh so glamorous location of Norwich (so Norwich folk) he's also heading to Thought Bubble in Leeds in November so we're prepping everything at the moment...



My misters creations
So that's it really... Oh I painted my nails too, cute huh?