Swings and roundabouts....
19:33
Hey! Just a quick one today. My folks came over so we took Poppy to the park, even though it was raining and we had to wipe the slide down with kitchen roll! Ha my rock n roll baby!
So the lovely folk over at
Curvissa
sent me this
gorgeous checked shirt
, I thought it would be ideal for a drizzly day like today. I seem to have been rocking a lot of casual looks of late, I promise I will glam up soon, but for now I'm going for comfy cute! Ha ha!
The shirt itself is a light brushed cotton so super soft and cosy, but because it's really light weight you don't get too hot in it. As with most of the
Curvissa
range, I did had to size up, and with this one, quite considerably, I went to a 28. Which doesn't bother me, as long as it fits I don't care what the label says, but if I, as a 22 has to go up to a 28 that means the top end of sizes will miss out, although I guess that too depends on how you like your clothes to fit, or what style you're looking for. I think this style of shirt looks great loose and casual. But having said that, I guess you could wear it fitted and tucked into a cute skirt?
Any way I digress, this is me in said shirt....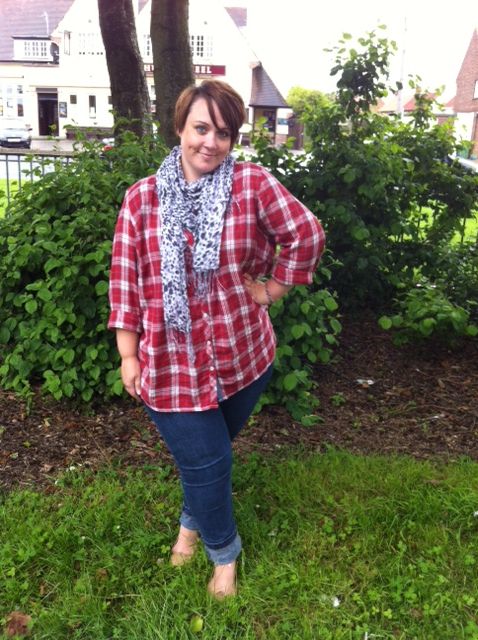 I wore it with simple jeans and pumps and then popped on a leopard print scarf, I love clashing leopard print with... Well everything, I love it with checks, stripes, florals it just makes sense to me!
As you can see from the pic, the shirt actually has a denim/chambray trim which is really cute, I love little details like that...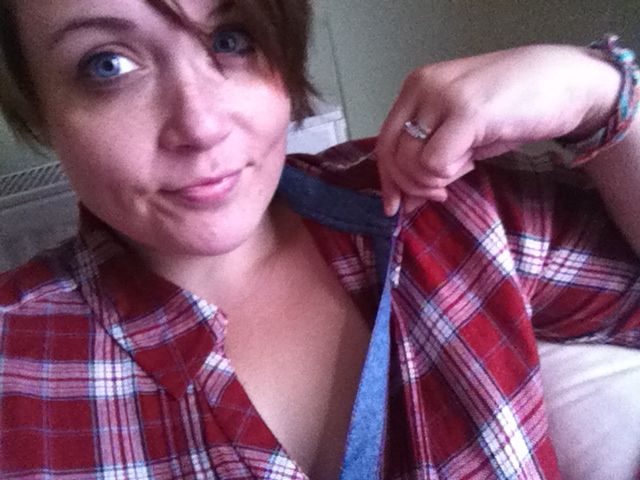 So there you go. I said it was quick... Well as quick as I can possibly be ;)
** Disclosure.. This item was gifted to me for review. I was not paid to write this post and all opinions are my own**