I made a promise to myself that this summer I wouldn't wear black, well summer never really happened did it? Until this week that is, so what did I do today? Wear black! Ha! But it wasn't because I wanted to hide away or wear something flattering, I do think that a black outfit, even in Summer can look really chic.
I
reviewed this dress
a while back, but again due to the wether at the time I popped a jumper underneath and some black tights, but it is actually better suited to summer, it's a lightweight linen/viscose mix, so it has that cool feeling of linen but doesn't instantly crease upon, well, breathing.
I accessorised with a thin belt and sparkly sandals, and of course, sunglasses!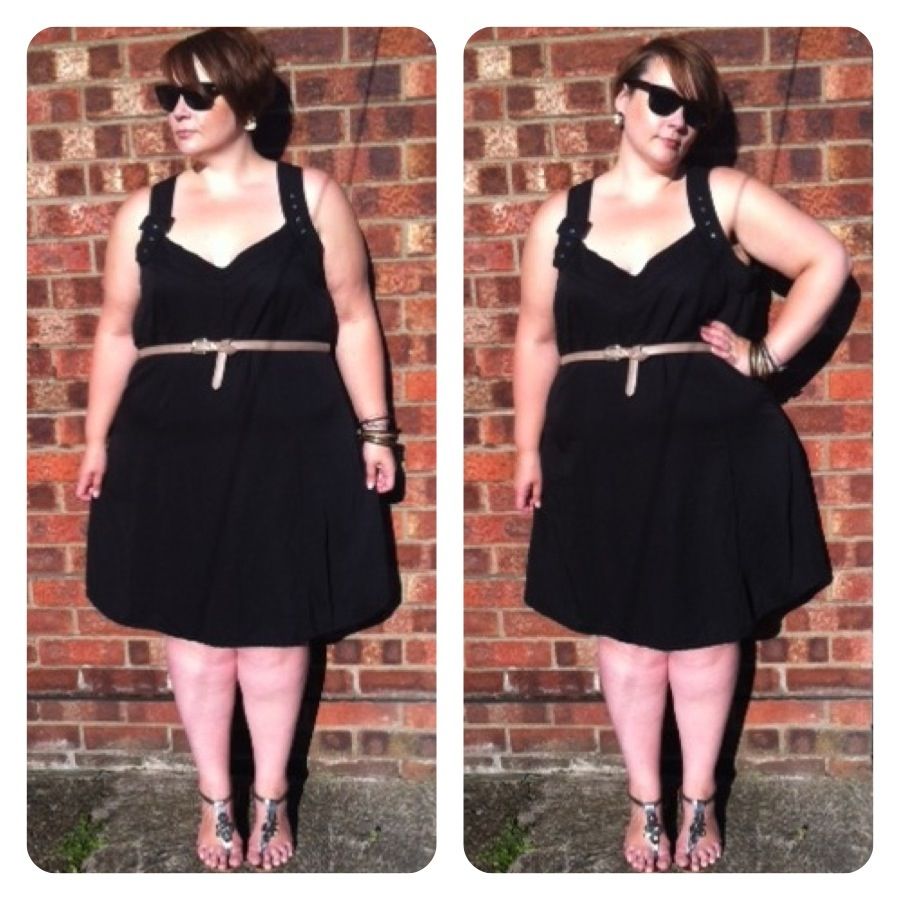 Don't be too blinded by milk bottle legs....
What have you been wearing now the summer is actually here?!