Oh so casual - GIVEAWAY
12:30
Hey you lot! You OK? I've been so busy feel like I've been neglecting you, so thought I'd do a little giveaway to say thank you for your continued reading and for those who didn't get a chance to come to
Plus North
to win a little slice of the action. Amongst all the discount codes, and other goodies the lovely folks at Ann Harvey in association with Clothing at Tesco gave us some fabulous, exclusive Scarves. These gorgeous light weight coral/orange scarves will brighten up even the dullest of days and I have 3 to give away!! Ann Harvey have some great stuff in at the moment too, a lot of which is 50% off!! Click here to check it out! -
Here's me having a super casual day, jeans, pumps, dress and of course my super scarf.
Do you like my bush?.... sorry couldn't resist!
What I wore...
Scarf - Exclusive Ann Harvey
Trainers - Cath Kidston (out of stock)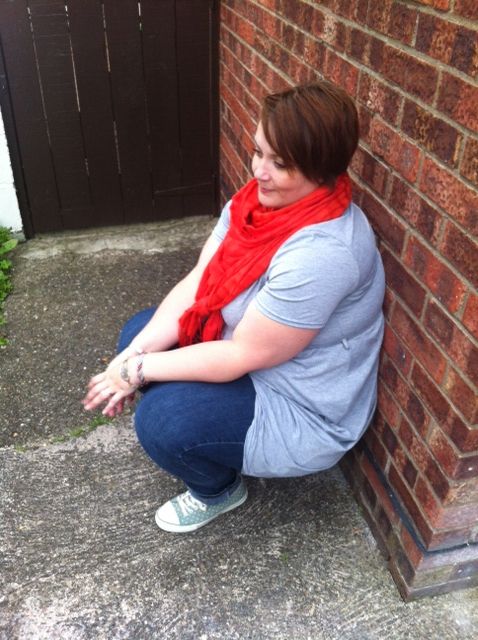 Its a hard life....
SO, for you to be in with a chance of winning one of 3 of these gorgeous scarves all you have to do is the following...
- Follow me on Google Friend Connect
- Leave a comment below
- Tweet the following "I've entered @MrsBeBe_ 's draw to win an @annharveyonline @clothingattesco scarf visit
http://theramblingsofmrsbebe.blogspot.co.uk/
for your chance to win"
Not asking much then! :-/ The competition closes at Midnight, this Sunday 22nd July, when I will pick 3 winners, GOOD LUCK!
Hey you can look as smug as me in yours too!! LOL