Oh so late again, things are so crazy at the moment, so my apologies! So this week were doing sheer, I love how this trend been everywhere this year and has moved from just tops to trousers and skirts, I especially love the sheer maxi skirts with the half lining in them, I'm yet to acquire one but think they look fab.
I've got quite a few sheer tops in my wardrobe, I decided to wear this one because it's the most apparent so-to-speak. I think if I was wearing this in the day time I'd wear a vest top as opposed to just the bra, but I thought it would be nice to try it with the bra. I think in hindsight a flesh coloured bra would have looked better too, but it was worth a try.so, here is my sheer look... *booby alert*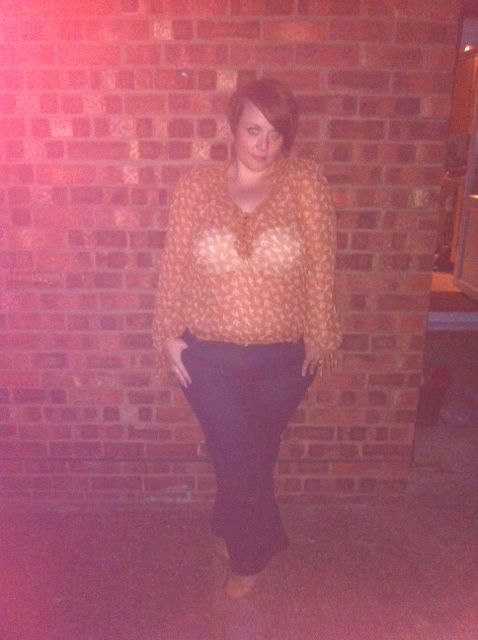 Please excuse the terrible photograph, we thought we'd try taking one outside but it was too dark, but Michael thought it looked quite 70's so I've kept it in for a laugh!
To be fair the photos from inside aren't much better!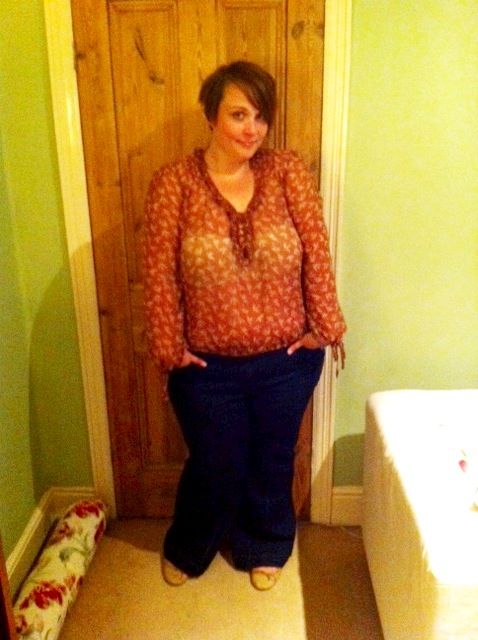 What I wore...
Bird print shirt - Clothing at Tesco (past season)
Head on over to the other Five Take folk to see how they took on sheer!