Five Take: Fluorescents
14:37
Ooh it's Sunday, it's Five Take, and I'm actually on time this week. Amazing! For those of you not familiar with Five Take, I stole this from Nicole...
"The idea behind Five Take is pretty simple. One theme, five people… resulting in five different looks. The only restriction is having to shop from our closets. Sounds easy enough, right?"
I'll be completely honest, this week filled me with dread and fear... Fluorescents, oh dear, I like colour and prints, but Fluorescents, are you kidding me? The last time I wore anything of that nature was 1988 in the form of cycling shorts, and it's a look I ever plan on revisiting, trust me! I did however remember that I used to wear friendship bracelets of a Fluorescent nature, I also remembered that I got some great shoe laces from
We Love Colors
as part of the Plus North goody bags. I only own about 2 pairs of shoes that lace up, so I knew I wouldn't use them as laces, and then I had a brain wave!
I thought it might be nice to use them to make a bracelet instead!
This is probably not the best how-to guide, so why not check out...
http://www.homemade-gifts-made-easy.com/cobra-stitch.html
http://www.instructables.com/id/Paracord-bracelet-with-a-side-release-buckle/
L-R clockwise, get your desired string/laces/wool, whatever you want to use, along with two pieces of "internal" string, it doesn't matter too much what this looks like as it barely visible. Then tie a knot in the top and affix to a cushion or something secure. (I do mine on my trouser leg!)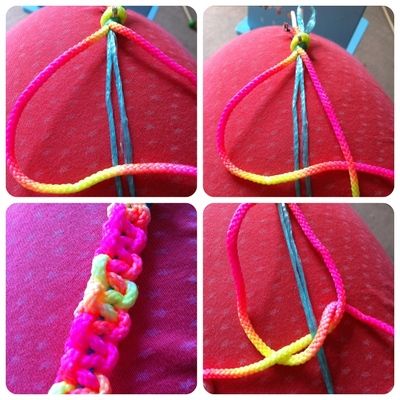 L-R clockwise, starting on the left, loop the left string over the central "reservation" if you will. Cross the right string over the top of the left string, under, and behind the central strings, then out through the left loop, pull both strings until they are firmly in place, but not too tight as to distort, now repeat but exactly opposite starting with the right string... It "should" look like this...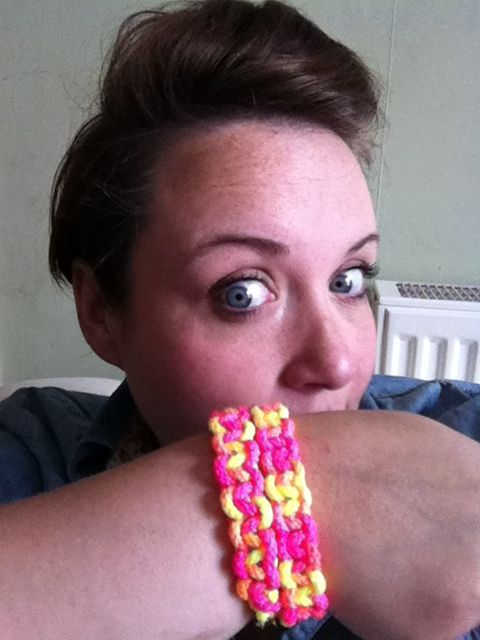 I didn't wear anything too thrilling with my bracelet I'm afraid, just having a lazy Sunday so I wore my black column maxi with my denim shirt tied up...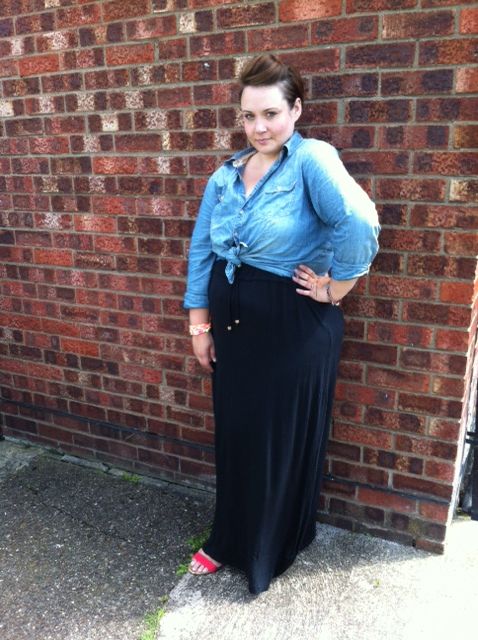 Maxi Dress - Littlewoods (previous season)
Denim Shirt - Littlewoods (previous season)
Sandals (just seen) - Tesco via charity shop
So what do you think?! Are you crafty, I like making stuff like this as I find it quite relaxing, do you or does it drive you batty?!
Don't forget to check out the othe Five Takers and see how they incorporated Fluorescents into their outfits this week!