Eek I'm so sorry this is so late, but as those of you who regularly follow me on twitter or read the blog, you'll know I've been super busy with Plus North, and it looks to continue that way as week work towards next years and look at some other work around plus size clothing and body acceptance. Which is all very exciting!!
But in the mean time, the fabulous Five Take continues and this week were doing belts! I'm a huge fan of belts and have quite the collection now, but not so long ago the plus size belt was a thing of mystical myth, a rarity indeed, but of late there seems to be more and more popping up on the high street which is GREAT. There's still a way to go, let's not forget those retailers who insist on using the same size belt for all their dresses, from 12-26 so anything past an 18 doesn't have a hope in hell of fitting in it!
One place I didn't think to look for belts is
Yours
, to be completely honest I don't think to look in Yours for much at all, but I really was pleasantly surprised when I looked in my local branch the other week, some really nice trousers in bright colours, lots of great nautical looks and some lovely on trend high-low hem dresses!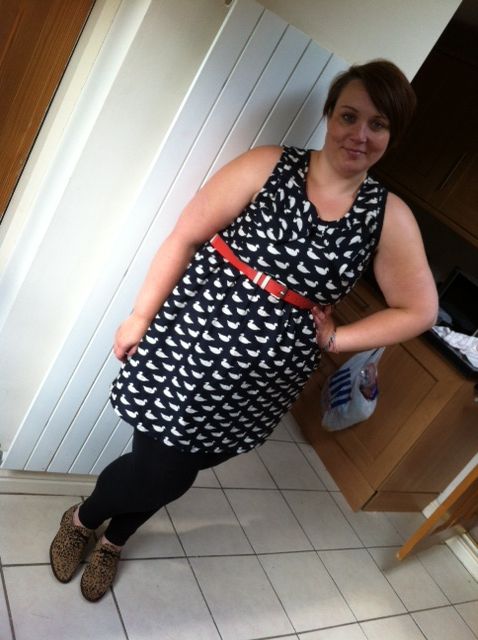 What I wore....
Duck print dress - Primark (in store now)
Leggings - George at Asda
Leopard print brogues - ASOS (via eBay)
Coral and cream belt - Yours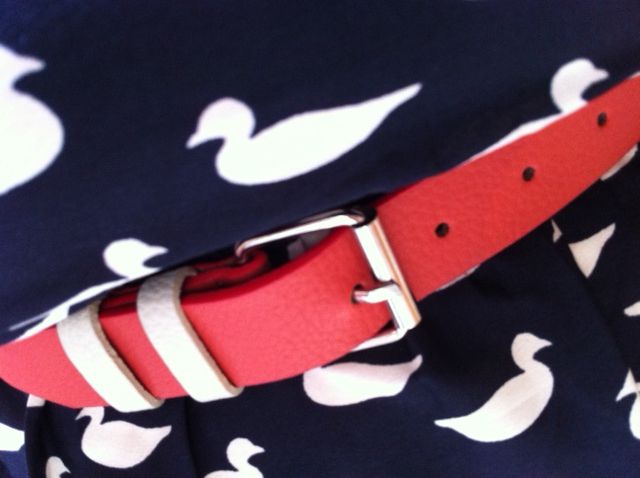 Don't for get to check out the other Five Take ladies and their belts....
How do you feel about belts? I know for some they can be uncomfortable, where as for others, a complete wardrobe staple...