Plus North: Sponsor Spotlight - Plus-Size-Tall.com
21:28
Hello! In the run up to Plus North, myself and Toni will be doing a couple of sponsor spotlights on our blogs. The first in the series is fabulous webzine - www.plus-size-tall.com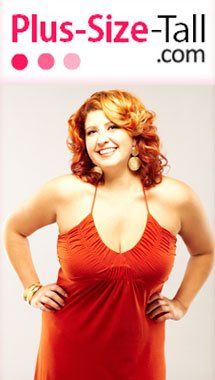 Plus-Size-Tall is a one stop shop for all your plus size needs, it features all the latest plus size news, fashion stories and trends and the plus size community features forums and a directory. The site has information for not just the plus woman but for the chaps too, which makes a welcome change! There is also a dedicated section for all the latest vouchers codes so you can grab yourself a bargain and a handy blog directory lists Plus size bloggers for your perusal.
The site also runs regular competitions and is currently hosting a model search for Plus Size model, photographer and all-round figure of fabulousness Velvet d'Amour. So if you have aspirations to strike a pose why not have a look?
We're so pleased Plus-Size-Tall decided to be one of our sponsors for the event and we hope you will take the time to head on over to their website and have a good old poke around!
You can also follow them on twitter @plussizetall or give them the thumbs up on Facebook