OOTD: I'm a lumberjack and I'm ok...
19:30
So from the blistering heat of yesterday, I found myself reaching deep into my wardrobe and pulling out one of my favourite slob about, rainy day shirts...
What I Wore
Checked shirt - Tesco
Leggings - Sainsburys
Boots - Kurt Geiger
So I'm totally aware this is like the worlds most boring outfit, but just thought I'd share an everyday kind of look with you! Hope you don't mind!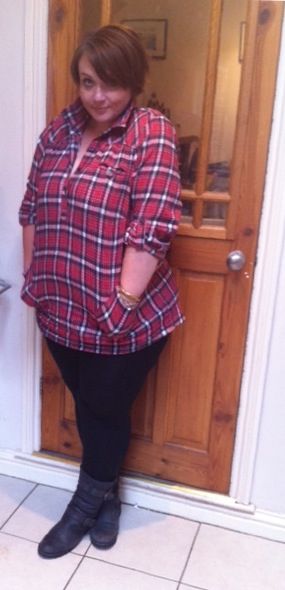 What do you wear to slob around in?