OOTD: Good things come to those who wait...
21:54
So you might remember I was lucky enough to be invited to London by Evans to see the preview of the Clements Ribeiro collection. The were a couple of stand out pieces for me including the "Betty" dress in both the broderie anglais and the heart print, the cut was just outstanding, but the fact of the matter was at £90 I just couldn't afford it. So when the Evans sale started last week I was excited to see if any of my favourite pieces had come down in price. Unfortunately my two favourite dresses had sold out, but Luckily the "Diana" top in both the heart print and the purple pansy were both in the sale, and I just couldn't resist! I was not disappointed when they arrived they are as beautiful as I remember, the fabric is lovely and the prints are gorgeous. So today we popped round to my friend Rebecca's house as it was her little boys birthday, I have to do a shameless plug here Rebecca runs the most fab website, Sell My Wedding, a dedicated online market place for pre-loved wedding items, I just love it because I know how expensive weddings can be, so its so nice that people can recycle their wedding stuff and know its going towards brightening another persons special day! So if you're planning a wedding head over to www.sellmywedding.co.uk ok, so shameless plug out of the way, on to the clothes.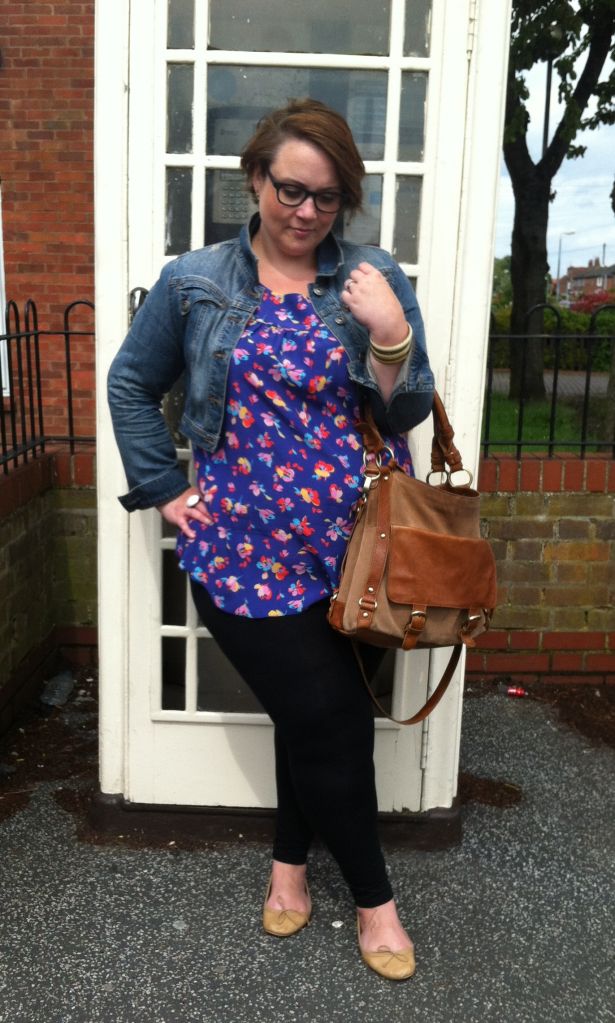 What I Wore
Tunic - "Diana" Clements Ribeiro for Evans
Leggings - George at Asda
Ballet pumps - New look
Denim Jacket - South at Littlewoods
Bag - Clarks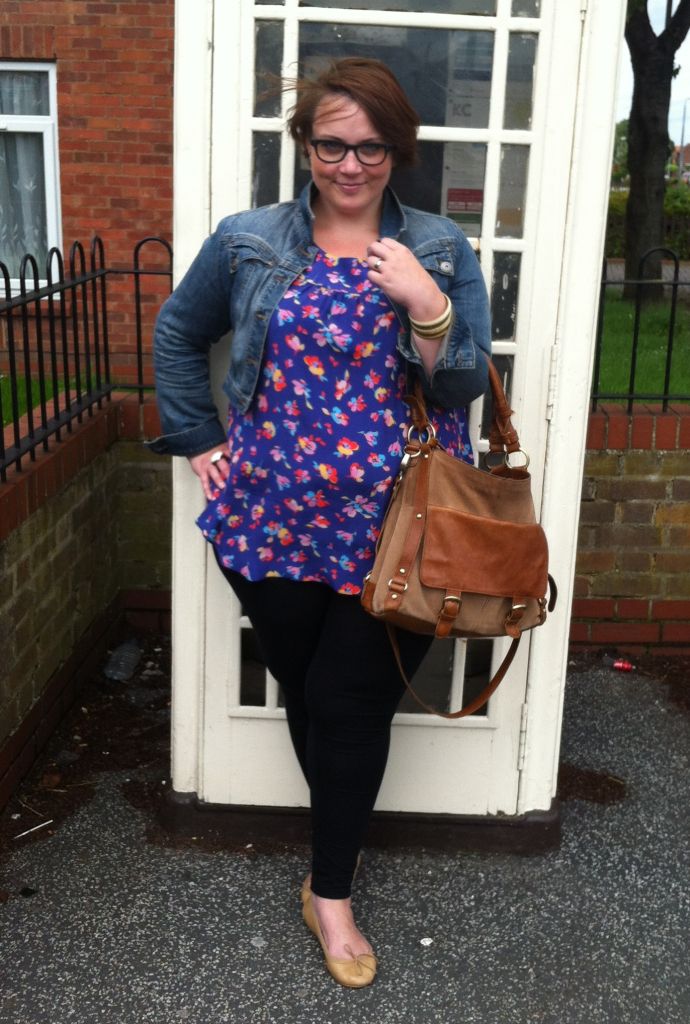 So have you noticed the phone box? Yeh in my weird little part of the world all the phoneboxes are cream, so thought it would be cute (ok stupid) to have my outfit pics took outside one.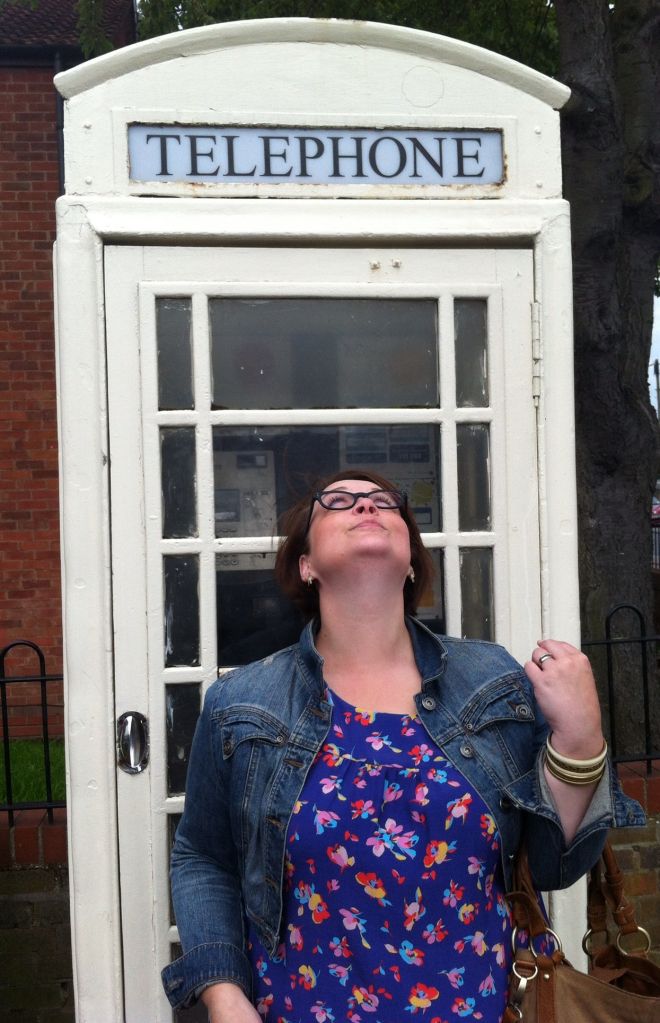 Did you pick up any of the Clements Ribeiro collection? What did you think of it? Are you excited to see the AW collection?