Quick OOTD from me, had a few jobs in town to do when I spied this little number in my wardrobe. I got it a while back and I've only worn it once. This first time was on Poppy's birthday, but because I knew I'd be running around after her all day I teamed it with jeans. But n this occasion I thought I'd wear my M&S navy tights and accent it with tan leather accessories.
Please excuse the tea towel on the floor, oh the intense glamour of my photographs astounds me sometimes....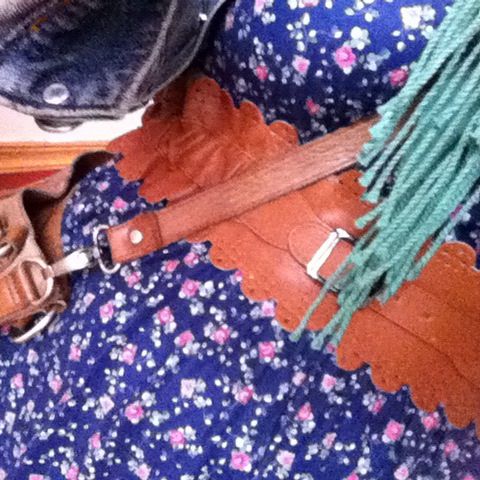 What I wore.....
Dress - Peacocks (via eBay)
Tights - M&S
Shoes - New Look
Belt - Simply Be
We act surprised every year about the English summer, and i know i shouldn't be, but really? Woolly tights in June....? What items are you having to pull back out from the back of the wardrobe to to make up for the disastrous summer?