So last week, Toni, Mhairi and I went to visit one of the Plus North Sponsors Dea London, whilst in London we thought we'd take the opportunity to visit our lovely friends over at Chesca too. I'm always fascinated to see how companies work, look behind the scenes and get an insight into what drives them.

Our first appointment was at Chesca, as well as having a chat with several members of the team we also got to have a look at the current range in the show room, peek through a few windows to the cutting room and have a general nose. It was fabulous! I also told them how much you all loved the now famous jumpsuit!!


I couldn't resist getting snapped with some of my favourite pieces too. This navy jersey drape dress is just so beautiful its a substantial heavy jersey with a fabulous drape hemline, I can see this simple but classic dress accessorised with turquises or corals, sparkly sandals and chunky jewellery.
One of my other favourite pieces was this beautifully delicate champagne blouse with black lace trim. I like that it could be worn in quite a formal outfit with some black palazzo pants, but would equally look great with skinny jeans and black ballet pumps for lunch with the girls.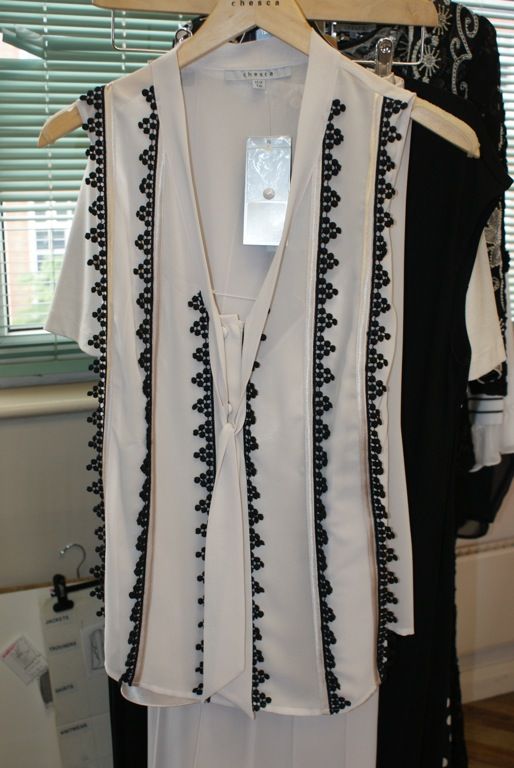 So after our lovely visit to Chesca we headed on over the Dea studio to meet the fabulous Jelena, the lady behind Dea London. Jelena's beautiful but modest studio was a hive of activity, based in an fabulous building that housed lots of different creative ventures. Jelena had very kindly offered to make Toni and I outfits from designs that we got to work on with Jelena, it was an amazing opportunity to work with Jelena. Once we had discussed our designs, Jelena set about measuring us up.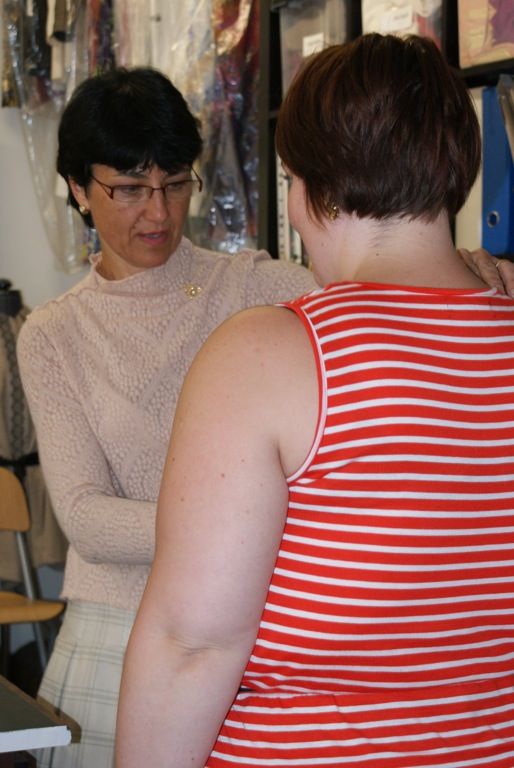 We also got to take a look at the Dea London range. The finish and detailing is just impeccable, and yes although the price range is high end, the quality in fabric and finish go a long way to explain that. Every seam is finished beautifully, thoughtful and clever details give each garment a unique feel.
Dea London will be exhibiting at Plus North and Jelena is so excited to hear what you think of the range and listen to your ideas and feelings about Plus Size clothing! So be sure to drop by her stand and have a chat, she's just fab I promise!!
You can visit both the Dea London and Chesca websites here....